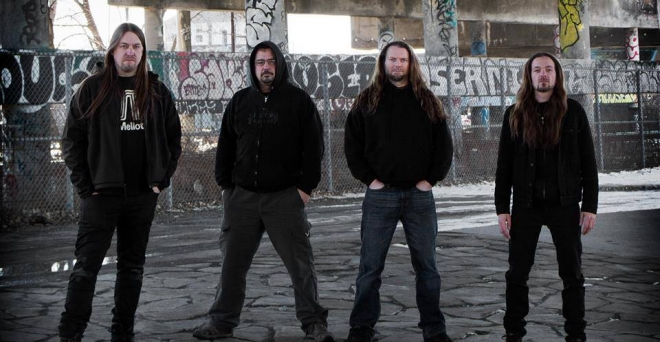 lundi 5 mars 2018 - Traleuh
Augury dévoile le titre "Carrion Tide"

Traleuh
Ragged & dirty.
Les Canadiens de Augury (Progressive Death Metal) sortiront leur nouvel et troisième album, « Illusive Golden Age », le 30 mars prochain via le label The Artisan Era.
Il a été mixé et masterisé par Chris Donaldson (Cryptopsy) aux The Grid Studios.
L'artwork est signé Filip Ivanović (Cryptopsy, Origin).
Après Mater Dolorosa, découvrez le titre Carrion Tide ci-dessous !
Tracklist:
1. Illusive Golden Age
2. The Living Vault
3. Carrion Tide
4. Mater Dolorosa
5. Maritime
6. Message Sonore
7. Parallel Biospheres
8. Anchorite