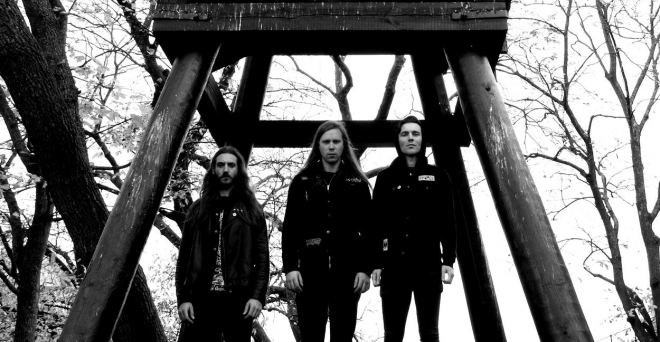 lundi 19 février 2018 - Hugo
Un nouveau clip pour Dawn Ray'd

Hugo
Voix derrière River Of Gold.
Le trio anglais Dawn Ray'd (Atmospheric Black Metal) sortait récemment son nouveau disque !
Baptisé The Unlawful Assembly, il s'agit donc du premier album du groupe, succèdant à l'EP A Thorn, A Blight (2015). La galette a été mixée, enregistrée et masterisée au Vagrant Recordings par Tom Dring.
La pochette est signée Michael Chance.
The Unlawful Assembly est paru dernièrement sous la houlette de Prosthetic Records pour la version CD nord-américaine, Halo of Flies pour la version vinyle US, et Feast of Tentacles pour le Vieux Continent.
Découvrez le clip vidéo de "Emptiness Beneath the Great Emptiness" ci-dessous !
Tracklist :
1. Fire Sermon
2. The Abyssal Plain
3. Future Perfect Conditional
4. Emptiness Beneath the Great Emptiness
5. A Litany to Coward
6. The Ceaseless Arbitrary Choice
7. Held in a Lunar Synthesis
8. Strike Again the Hammer Sings
9. Island of Cannibal Horses
10. A Thought, Ablaze