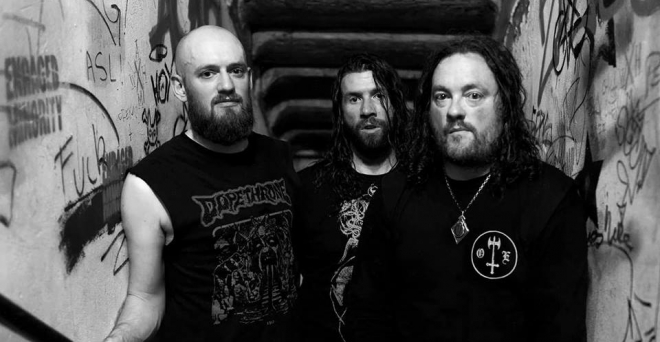 lundi 12 février 2018 - Traleuh
Des détails pour le prochain Conan

Traleuh
Chroniqueur de son état (la Bolivie).
Officialisé il y a quelque temps, le prochain album des Britanniques de Conan (Stoner/Doom Metal) se livre quelque peu.
On connaît maintenant son titre : il s'intitule Existential Void Guardian et paraîtra le 31 août prochain, toujours chez Napalm Records.
Quelques mots de Jon Paul Davis, guitariste, vocaliste et membre fondateur du groupe au sujet de son prochain bébé :
"Existential Void Guardian expands upon our previous lyrical and conceptual ideas. Bringing the listener's focus from the screens of our favourite arcade machines to the minds of the characters through who's eyes we view the 2 dimensional plane. Chris Fielding produced this album at Skyhammer Studio and we had audio wizard James Plotkin handle the mastering again. Artwork will be by Tony Roberts."
Pour rappel, la galette a été enregistrée au Sky Hammer Studio et produit par Chris Fielding.
En attendant plus d'infos, on s'écoute le morceau éponyme du dernier opus en date du trio de Liverpool, Revengeance.