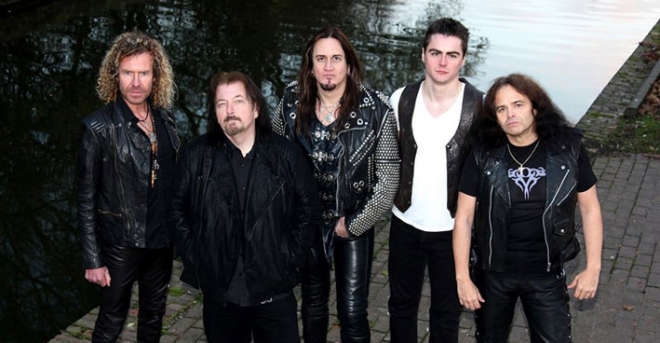 mardi 30 janvier 2018 - Florent
Cloven Hoof sortira son nouvel album sur Pure Steel Records

Florent
L'autre belge de la rédac'. Passé par Spirit of Metal et Shoot Me Again.
Le combo culte Cloven Hoof (NWBHM) sortira en 2018 un nouvel album, Immortals, un an à peine après Who Mourns the Mourning Star?. Un septième album studio qui sera publié via le label Pure Steel Records que rejoignent les Britanniques.
Cloven Hoof est actif depuis 1979 et a connu de nombreux changements de line-up durant sa longue carrière, Lee Payne (basse) étant le seul membre fondateur toujours présent. Immortals sera le deuxième album publié par le line-up actuel, que Payne estime sur le site de Pure Steel Records être "le meilleur de l'histoire du groupe".