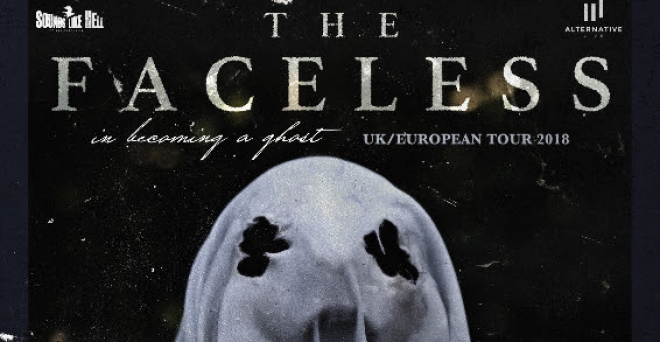 dimanche 17 décembre 2017 - S.
The Faceless à Lyon le 14 février prochain

S.
Photographe - Live-reporter - Chroniqueur - misanthrope.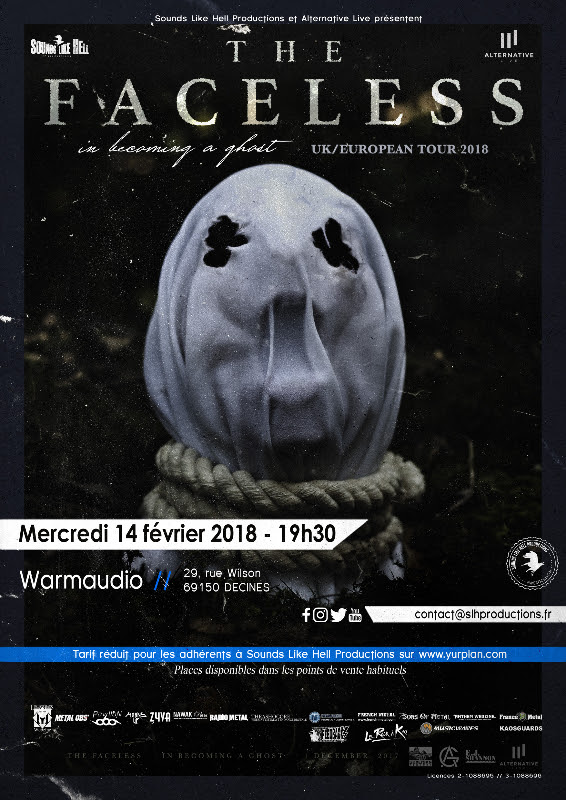 Communiqué de nos partenaires Sounds Like Hell Productions :
Le groupe de Death Metal Technique californien THE FACELESS effectuera son grand retour sur les routes européennes début 2018 ! Il viendra célébrer avec nous la Saint Valentin mercredi 14 février au Warmaudio et présentera son quatrième album intitulé "In Becoming A Ghost" !
Infos pratiques :
THE FACELESS + guests
Concert Death Metal Technique
Date : Mercredi 14 février 2018
Ouverture des portes : 19h30
Lieu : Warmaudio
Adresse : 29, rue Wilson 69150 DECINES-CHARPIEU
Tarifs : 19,49 € TTC public (tarif adhérent sur YURPLAN) / 19,99 € TTC public (étudiant chez YURPLAN) / 19,90 € hors frais de location dans les points de vente habituels / 23,00 € sur place
Lien billetterie : http://bit.ly/tickets-thefaceless​
Lien évènement Facebook : http://bit.ly/event-thefaceless
THE FACELESS
Death Metal Technique - USA
Originaires de Los Angeles en Californie, les membres de THE FACELESS sortent leur premier album "Akeldama" en 2006 , suivi par "Planetary Duality" en 2008. Le groupe conquiert rapidement la sphère Death Metal avec une musique à la fois particulièrement brutale et d'une grande technicité. Avec la sortie d'"Autotheism" en 2012, THE FACELESS dévoile une facette plus progressive de sa musique. Le quatrième album des californiens s'intitule "In Becoming A Ghost" et est sorti le 1er décembre 2017 chez Sumerian Records.

A découvrir : "Digging The Grave"