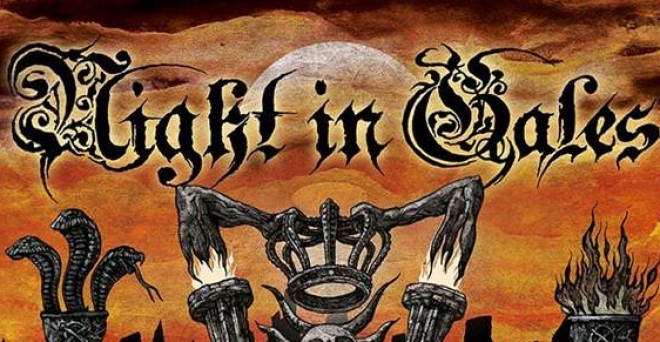 lundi 13 novembre 2017 - Lactance
Les premières infos sur le prochain Night In Gales

Lactance
Les Allemands de Night In Gales (Melodic Death / Thrash Metal) viennent de confirmer la sortie d'un nouvel album.
The Last Sunsets sortira le 23 février prochain, via Apostasy Records, cinq ans après la publication de Five Scars.
Le sixième album du groupe marquera le retour du chanteur Christian Müller, apparu sur l'EP Sylphlike (1995) et le single Razor (1996).
Trois invités feront également leur apparition : Mark Grewe (ex-Morgoth, Insidious Disease), Christian Mertens (Dark Millennium) et Martin Matzak (ex-Torchure).
The Last Sunsets a été mixé et masterisé par Dan Swanö (Edge Of Sanity, ex-Bloodbath) et comportera douze titres.
L'artwork, visible en dessous, est signé enfin par Costin Chioreanu (At The Gates, Arch Enemy, Carach Angren…).
Tracklist :

01. The Last Sunsets
02. Dark Millenium
03. The Mortal Soul
04. The Passing
05. Architects Of Tyranny
06. The Abyss
07. The Spears Within
08. Circle Of Degeneration
09. Kingdome Of The Lost
10. Cessation
11. In Pain, In Silence
12. Dust And Form