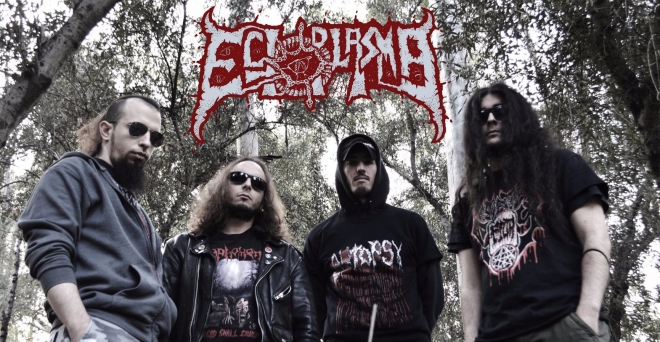 mercredi 11 octobre 2017 - Traleuh
Ectoplasma : nouvel album dévoilé ; infos et artwork

Traleuh
Chroniqueur de son état (la Bolivie).
Les grecs de Ectoplasma (Death Metal) viennent d'annoncer leur deuxième longue-durée !
Baptisée "Cavern of Foul Unbeings", la bête paraîtra le 22 janvier prochain via Memento Morti. Le mastering a été confié à Ted Tringo au The Ancient Way Mastering.
Découvrez la tracklist et la pochette ci-desssous !
Tracklist :
1. Amorphous Atrocity (Intro)
2. Entranced in Blood
3. Mortified and Despised
4. Seized in Cimmerian Darkness
5. Cavern of Foul Unbeings
6. Primeval Haunting
7. Reanimated in Trioxin
8. The Unspeakable One
9. GhoulSpawn
10. Disembodied Voice
11. The Immortals (Unleashed cover)