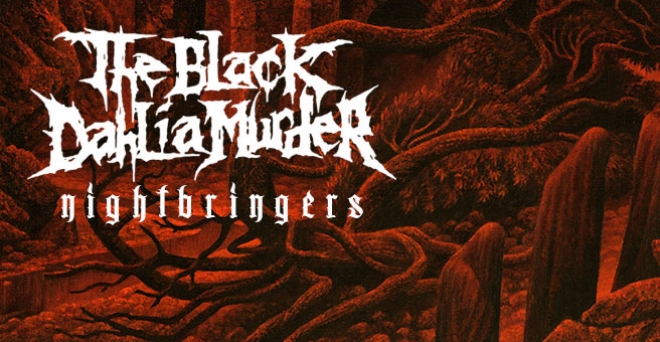 samedi 7 octobre 2017 - ZSK
Découvrez l'intégralité du dernier The Black Dahlia Murder

ZSK
Seul membre de la rédaction qui n'écoute pas PNL.
The Black Dahlia Murder vient de sortir son huitième album intitulé Nightbringers, toujours via Metal Blade.
Pour rappel, sa tracklist est la suivante :
1. Widowmaker
2. Of God and Serpent, Of Spectre and Snake
3. Matriarch
4. Nightbringers
5. Jars
6. Kings of the Nightworld
7. Catacomb Hecatomb
8. As Good as Dead
9. The Lonely Deceased
A noter que l'édition limitée européenne comporte 5 bonustracks : l'inédit "Gone But Not Forgotten", des reprises de "This Mortal Coil" de Carcass et "The Swarm" d'At The Gates, ainsi que des captations Live des morceaux "Abysmal" et "When the Last Grave Has Emptied".
Retrouvez notre chronique de l'album ici.
Vous pouvez désormais écouter cet album dans son intégralité ci-dessous :