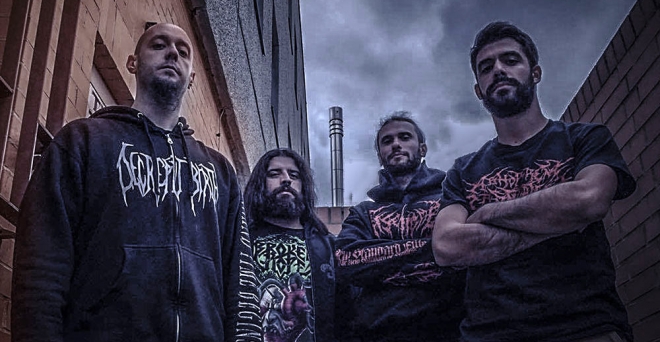 vendredi 8 septembre 2017 - Nostalmaniac
Devangelic dévoile "Of Maggots And Disease"

Nostalmaniac
Le Max de l'ombre. 29 ans. Rédacteur en chef de Horns Up (2015) / Fondateur de Heavy / Thrash Nostalmania (2013)
Le groupe italien Devangelic (Brutal Death Metal) va sortir le successeur de « Resurrection Denied » (2014) le 27 octobre prochain via Comatose Music.

Son nom ? « Phlegethon » !

Il a été mixé et masterisé par Sasha Borovykh (Darkall Slaves, Inherit Disease).
Après le titre d'ouverture "Plagued By Obscurity", la lyric video du titre "Of Maggots And Disease" se visionne ci-dessous.
Tracklist:
1. Plagued By Obscurity
2. Mutilation Above Salvation
3. Of Maggots And Disease
4. Malus Invictus
5. Abominated Impurity Of The Oppressed
6. Condemned To Dismemberment
7. Wretched Incantations
8. Manifestation Of Agony
9. Decaying Suffering
10.Asphyxiation Upon Phlegethon
----
11.He Who Sleeps (Morbid Angel cover) *
12.Abominated Impurity Of The Oppressed (Promo 2016) *