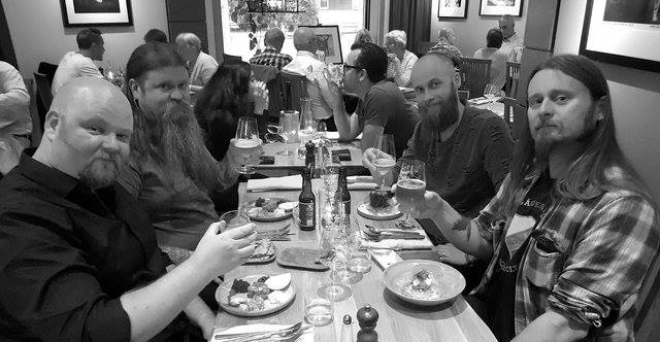 lundi 7 août 2017 - ZSK
Sortie du nouvel album d'Enslaved en Octobre

ZSK
Seul membre de la rédaction qui n'écoute pas PNL.
Enslaved a annoncé que son nouvel album sortira le 13 octobre, toujours via Nuclear Blast.
Il sera sobrement intitulé E, en référence à la rune Ehwaz (qui s'écrit sous la forme d'un M).
Sa tracklist sera la suivante :
1. Storm Son (10:54)
2. The River's Mouth (5:12)
3. Sacred Horse (8:12)
4. Axis Of The Worlds (7:49)
5. Feathers Of Eolh (8:06)
6. Hiindsiight (9:32)
La version digipack comportera en outre les deux bonus suivants :
7. Djupet (7:39)
8. What Else Is There? (Röyksopp cover) (4:44)
Un premier extrait, le morceau "Storm Son" sera dévoilé ce vendredi 11 août.
Les musiciens Einar Kvitrafn Selvik (Wardruna), Daniel Mage (flûtiste) et Kjetil Møster (saxophoniste) apparaîtront comme invités sur cet album.
Vous pouvez découvrir ci-dessous la pochette de l'album, de l'oeuvre de Truls Espedal :