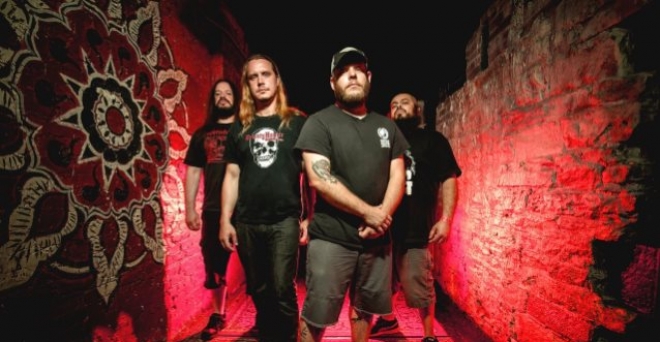 jeudi 1 juin 2017 - Traleuh
Origin dévoile le morceau "Cascading Failures"

Traleuh
Ragged & dirty.
La formation américaine culte Origin (Brutal/Technical Death Metal) vient de dévoiler un nouvel extrait pour son prochain album !
Baptisée "Unparalleled Universe", cette nouvelle galette paraîtra le 30 juin prochain via Nuclear Blast en Amérique du Nord et chez Agonia Records pour le marché européen.
Pour rappel, la bête a été enregistrée et mixée au Chapman Studios par Robert Rebeck. Côté mastering, c'est Colin Marston qui s'est chargé de ce nouvel opus au Menegroth - Ten Thousand Caves, studio qui a vu passer des groupes tels que Altar of Plagues ou encore Krallice. La pochette est signée Filip Ivanovic.
Après "Accident And Error", c'est au tour du titre "Cascading Failures" de se dévoiler ci-dessous !
Tracklist :
1. Infinitesimal to the Infinite
2. Accident and Error
3. Cascading Failures
4. Mithridatic
5. Truthslayer
6. Invariance Under Transformation
7. Dajjal
8. Burden of Prescience
9. Unequivocal
10. Revolucion