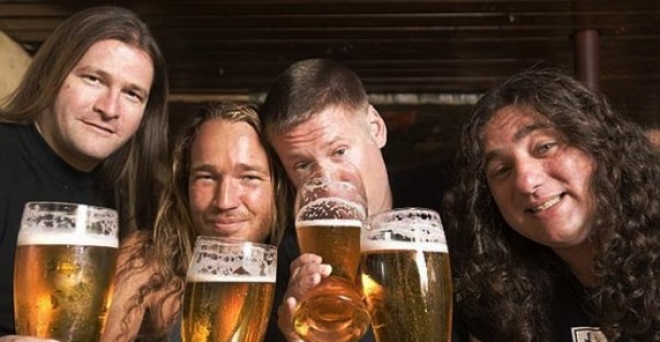 vendredi 19 mai 2017 - Traleuh
Tankard dévoile "One Foot In The Grave"

Traleuh
Chroniqueur de son état (la Bolivie).
Le combo allemand culte Tankard (Thrash Metal) vient de dévoiler un nouvel extrait pour son dix-septième (!) album !
Intitulé "One Foot in the Grave", ce nouvel opus paraîtra le 2 juin prochain via Nuclear Blast, et succèdera à R.I.B paru en 2014.
Découvrez le morceau éponyme ci-dessous !
Tracklist :
1. Pay To Pray
2. Arena Of The True Lies
3. Don`t Bullshit Us!
4. One Foot In The Grave
5. Syrian Nightmare
6. Northern Crown (Lament Of The Undead King)
7. Lock`Em Up!
8. The Evil That Men Display
9. Secret Order 1516
10. Sole Grinder