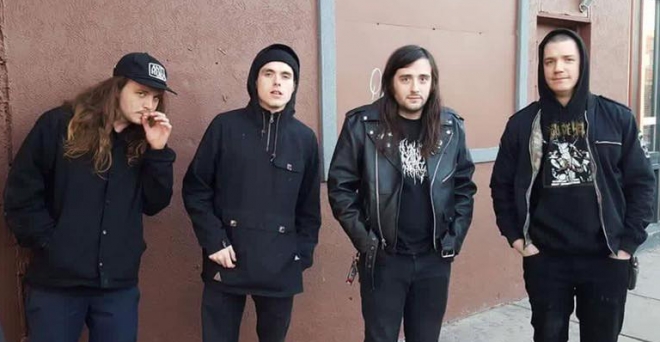 mardi 21 février 2017 - Traleuh
Full of Hell dévoile un nouvel album

Traleuh
Ragged & dirty.
La formation américaine Full of Hell (Grindcore/Experimental) nous dévoile son nouvel et troisième album !
Intitulé "Trumpeting Ecstasy", la bête paraîtra le 5 mai prochain via Profound Lore Records, succèdant à "Rudiments of Mutilation" paru 4 ans plus tôt (2013). La galette a été enregistrée et mixée au GodCity Studio par Kurt Ballou de Converge. L'artwork, quand à lui, est signé Mark McCoy.
Pour rappel, Full of Hell avait collaboré avec Nails à l'occasion d'un split sorti en fin d'année dernière, split qui est toujours disponible ici.
Découvrez la pochette de l'opus ci-dessous !
Tracklist :
1. Deluminate
2. Branches Of Yew
3. Bound Sphinx
4. The Cosmic Vein
5. Digital Prison
6. Crawling Back To God
7. Fractured Quartz
8. Gnawed Flesh
9. Ashen Mesh
10. Trumpeting Ecstasy
11. At The Cauldron's Bottom