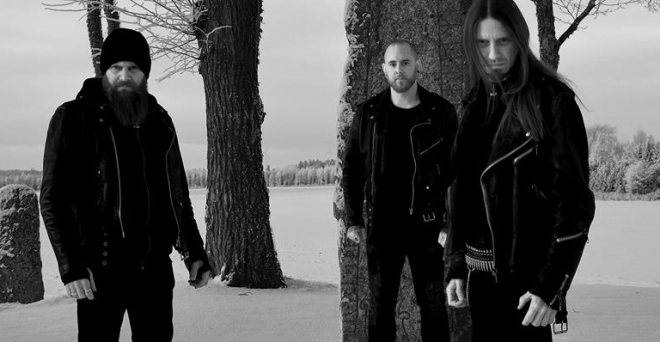 mercredi 21 décembre 2016 - Traleuh
King of Asgard annonce un nouvel album

Traleuh
Je défenestre.
Le combo suédois King of Asgard (Melodic Death/Viking Metal) vient d'annoncer qu'un quatrième album était en préparation !
Intitulé ":taudr:", il paraîtra le 17 mars prochain chez Trollmusic et succèdera à Karg paru en 2014. Il s'agira en outre du premier opus avec Mathias Westman (Spiritus Sancti, Throne of Heresy) à la batterie et Ted Sjulmark (Grimner) à la guitare.
Enfin, l'artwork, visible ci-dessous, est signé Mattias Frisk.