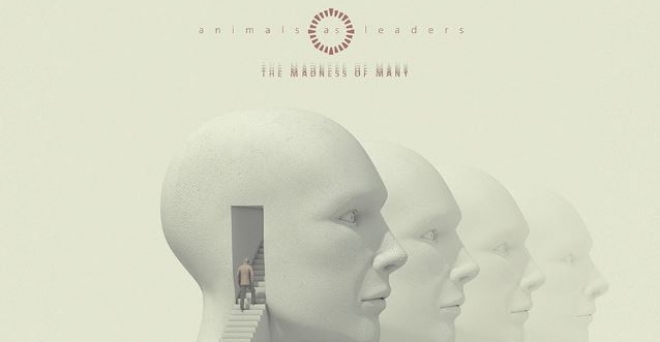 jeudi 3 novembre 2016 - Traleuh
Animals As Leaders dévoile "Inner Assassins"

Traleuh
Ragged & dirty.
Animals As Leaders (Progressive Metal / Djent / Jazz Fusion - USA) vient de dévoiler un nouvel extrait intitulé "Inner Assassins" pour son prochain album "The Madness of Many". Ce dernier paraîtra le 11 novembre prochain via le label Sumerian Records.
'The Madness Of Many' a été produit par le groupe lui-même, et mixé par Javier Reyes.
Découvrez "Inner Assassins" ci-dessous !
Tracklist :
1. Arithmophobia
2. Ectogenesis
3. Cognitive Contortions
4. Inner Assassins
5. Private Visions of the World
6. Backpfeifengesicht
7. Transcentience
8. The Glass Bridge
9. The Brain Dance
10.Apeirophobia