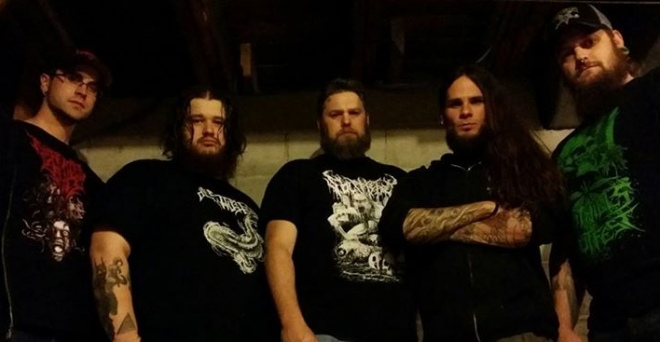 mardi 20 septembre 2016 - Traleuh
Un nouvel album et un trailer pour Face of Oblivion

Traleuh
Chroniqueur de son état (la Bolivie).
Face of Oblivion (Death Metal - USA) vient de dévoiler un nouvel album intitulé "Cataclysmic Desolation" . Ce dernier paraîtra le 11 novembre via Comatose Music et succèdera à "The Ember of Man" paru en 2011. Ce nouvel album sera le premier avec le nouveau frontman Jesse Watson (Incinerate).
L'annonce de l'album est également accompagné d'un trailer.
Découvrez la tracklist, la pochette ainsi que le trailer en question ci-dessous !
Tracklist :
1. Embracing Damnation
2. Seismic Anomaly
3. Cataclymsic Desolation
4. Aokigahara
5. Futility
6. Walls of Flesh
7. Irreconcilable Differences
8. Scaphism
9. Paradoxal Undressing
10. Debridement
11. Honorable Descent
12. Shroud of Hypocrisy