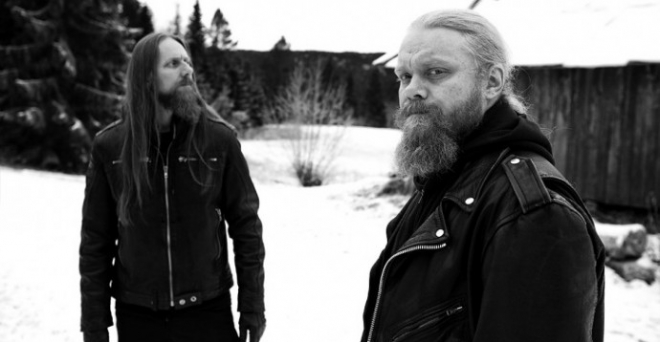 mardi 12 avril 2016 - Hugo
Nouveau clip vidéo pour The Wretched End

Hugo
Voix derrière River Of Gold.
Après avoir dévoilé un premier single, le trio norvégien The Wretched End (Death/Thrash Metal) vient de dévoiler un deuxième extrait issus de leur prochain album.
Pour rappel, on retrouve dans le lineup Samoth (ex-Emperor, ex-Zyklon, ex-Gorgoroth) et Nils Fjellström (Dark Funeral, ex-Aeon).
L'album « In These Woods, From These Mountains » sortia le 22 avril prochain via Indie Recordings.
Le clip vidéo du titre "Primordial Freedom", dévoilé en exclusivité chez Metal Obs', se visionne ci-dessous.
Tracklist :
1. Dead Icons
2. Primordial Freedom
3. Old Norwegian Soul
4. Misery Harbour
5. Atheos
6. The Decline and Fall
7. Burrowing Deep
8. Dewy Fields