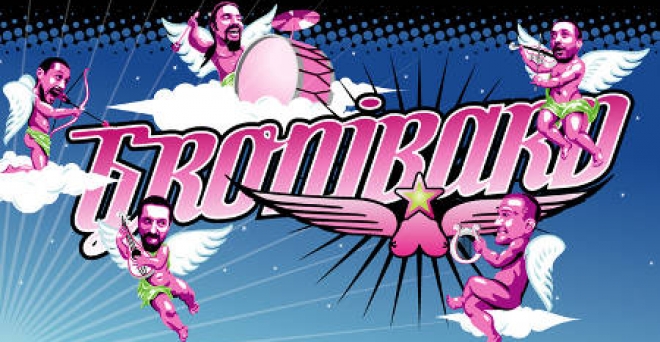 mardi 15 mars 2016 - Schifeul
Gronibard annonce un nouvel album

Schifeul
Dans l'équipe car il était là avant.
8 ans après son deuxième album, We Are French, Fukk You, Gronibard vient d'annoncer que le groupe travaille sur un nouvel album via un communiqué sur le Facebook du groupe.

Pire que ça, on a même droit à un nouveau morceau qui va en époustoufler plus d'un, c'est moi qui vous l'dis !
Voici le communiqué et le morceau de bravoure en provenance direc' du Haut de France.
Hey Ladies,
This may be the news of the year : we are currently working on a new album!!
Calm down, calm down, it's just the beginning of the process of writting new material, Anal Capone and P'tite bite are still not aware of it and considering how lazy we are this could take years...but still, it's better than nothing.
So what can you expect? Well, i'm almost sure that this will be our strongest and heaviest record ever, and without any doubts our best one (every metal band talks about their last record this way, let's do the same...).
We've rehearsed like 10 times now, and only one track was composed, but when you'll hear how technical and complex we've became you'll sure understand why!
We decided to share it with you, to prove that we're not bullshitting you, hope you'll dig it as much as we do!!
In grind we croute
Albatard & the Gronigays