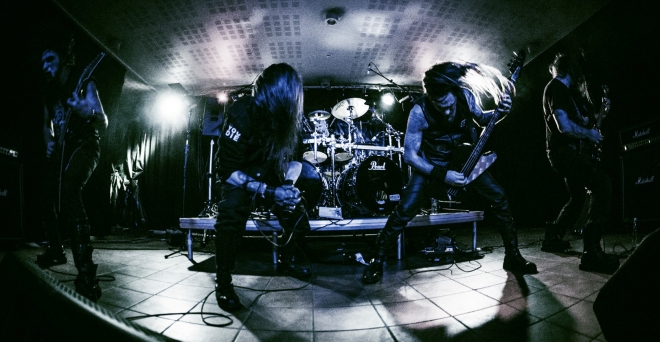 dimanche 12 juillet 2015 - Schifeul
Antaeus arrête les lives

Schifeul
Dans l'équipe car il était là avant.
Suite à un communiqué sur sa page facebook, Antaeus annonce qu'il ne fera plus de concerts, tout comme Aosoth. Leurs apparitions aux Fall of Summer, Brutal Assault et Nidrosian black mass sont donc annulées
Update : Today, we decided to stop all live performances with Antaeus.
All promoters have been warned.
No further details to provide.
Aosoth will not perform more, we might not perform at all outside two gigs coming up. & yes, we will not be at any of the few festivals we did mention earlier on, be it NBM / brutal assault / Brixia / fall of summer. Recording wise : it has been talked about for months but nothing has been done so far, nor is anything planned.

Mis à jour (19:00) : Dans un communiqué posté sur Facebook, Aosoth indique que ses prochains live seront finalement assurés :
Aosoth update : the fact that Antaeus is no longer a live band does not impact the future of Aosoth. Only two members from Antaeus are part of Aosoth & those are still going on. Thus, the upcoming gigs are not cancelled from our side + you can expect three vinyls in the coming months (& next week you should hear about the first one being released & ready to ship as I write this statement) MkM